Rally Catalunya Històric
The 3rd Rally Catalunya Històric will recall the Rally de les Caves
21/11/2018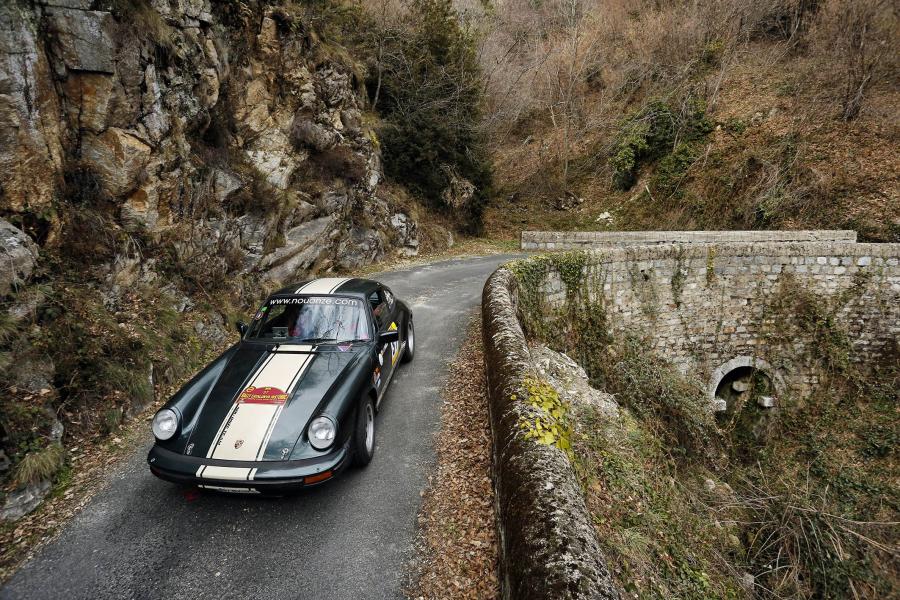 This regularity race for classic cars, with start and finish in Barcelona, will cover 600 km, and is open to cars manufactured between 1947 and 1988
Barcelona, 21 November 2018. The 3rd edition of the Rally Catalunya Històric, the regularity race for classic cars organised by the RACC, to be held on 1 and 2 March 2019, will recall the "Rally de les Caves", the legendary race that was integrated into Rally Catalunya in 1973. The "Rally Catalunya-Rally de les Caves" was kept in the calendar with this name until 1983 and evolved until becoming the current RallyRACC.
The 3rd Rally Catalunya Històric will start on 1 March 2019 from Avenida de la Catedral in Barcelona, stay overnight in the area of El Penedès, and finish late in the afternoon, on 2 March, at the Hotel Hilton Diagonal Mar Barcelona, venue of the closure dinner and the prize-giving. The route, which is currently been designed, will cover approx. 600 km and recall the years during which the event was based in the regions of Anoia, Alt and Baix Penedès, and surroundings.
This rally is a Premium-type rally, staged on two days, with day and night driving, regularity on closed roads (two types of averages to choose from) and linear itinerary. Entries are open for vehicles manufactured between 1947 and 1984, grouped in 6 classes. Vehicles manufactured between 1985 and 1988 will be eligible as well.
The entry fees (1,500 and 1,400 for RACC members) are "all-inclusive" for driver and co-driver. This means that there will be an en-route buffet, dinner and hotel accommodation in a double room (breakfast included) on the first day; and lunch, closure dinner with prize-giving and hotel accommodation in a double room (breakfast included) on the second day. Moreover, the entry fee does also include the luggage transport throughout the rally, Blunik timekeeping, GPS tracking, the sending of stage-by-stage results to mobile devices, exclusive presents, programme with pictures of all the cars, metal plate of the event and "finisher" memento for driver and co-driver, amongst other services. The entries will close on 12 February 2019.
The Rally Catalunya Històric was born in 2017, with the will to become an emblematic event with its own personality. In each of its editions, it pays tribute to one of the competitions organised by the RACC along the years, which have marked the history of motorsports in our country. The first two editions of the event recalled the "Rally de les Dues Catalunyes" also organised by the RACC between 1960 and 1965.